Portraits
I started studying portrait painting in 2012 at the School of the Museum of Fine Arts (Boston) and have become completely captivated by the process it demands. It is a discipline with no shortcuts. For both the painter (me) and the sitter, the shared experience of selecting a brief moment in a person's life and slowly capturing it in chalk, pencil and paint can feel risky, especially at the beginning. But the moment when a person emerges from the canvas is exciting, a little mystical, and enthralling.
Visit me on Instagram on my Bio page or @jlwiecha to see more portrait work.
If you are interested in exploring a commission, please visit the Commissions page on this site.
Click a thumbnail image to view the entire painting.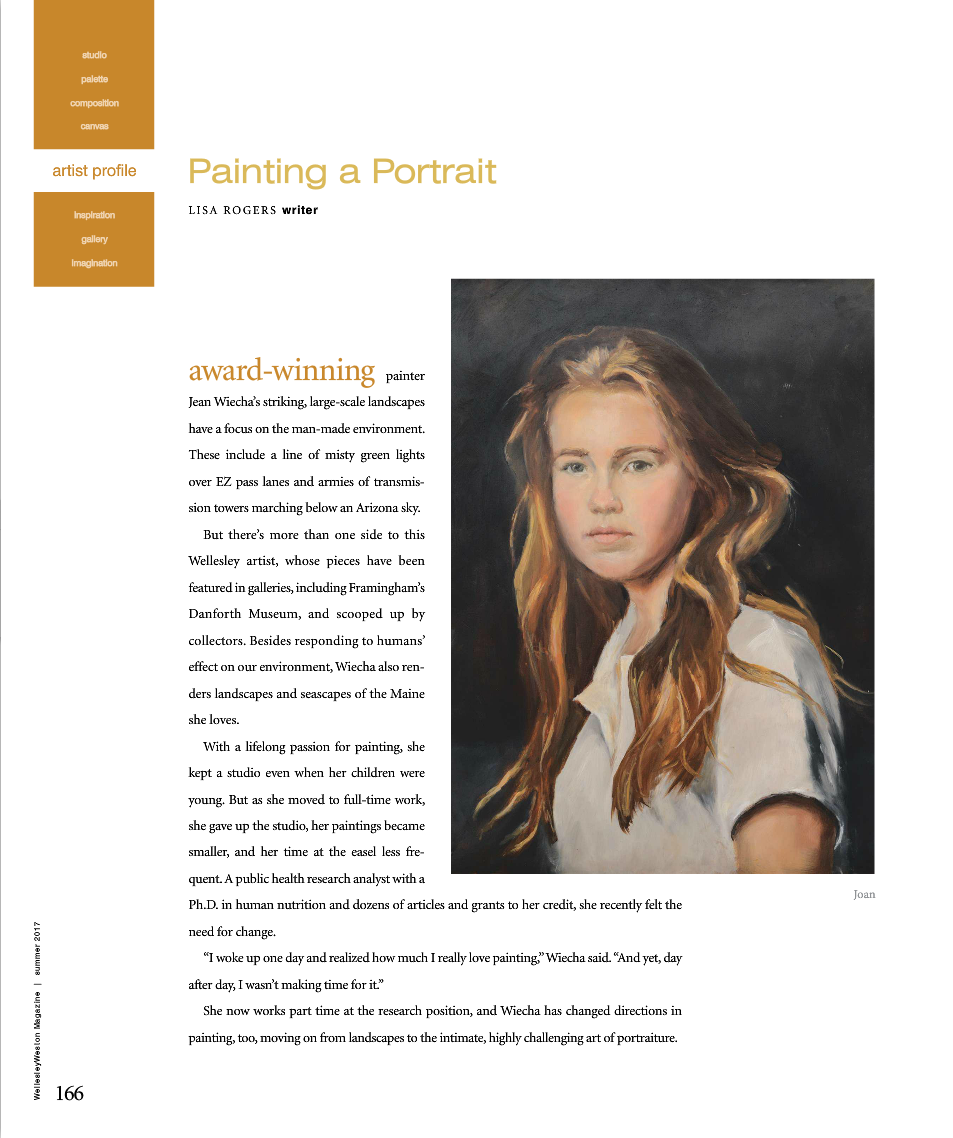 Writer Lisa Rogers of Wellesley/Weston Magazine provides an insider's look at Jean Wiecha's portrait painting process.