Portraits
I started studying portrait painting a few years ago and have been diving deeper and deeper into it since 2016. I am grateful for the generosity of people very dear to me that have helped me along by sitting for me or letting me use photos of them. The intimacy of portrait painting is scary, for both the painter (me) and the sitter…the risks seem huge and the task quite daunting, at least at the beginning. After some sweat and hard work it becomes exciting and fun. Here are a few examples from my collaborations with brave friends and family.
Click a thumbnail image to view the entire painting.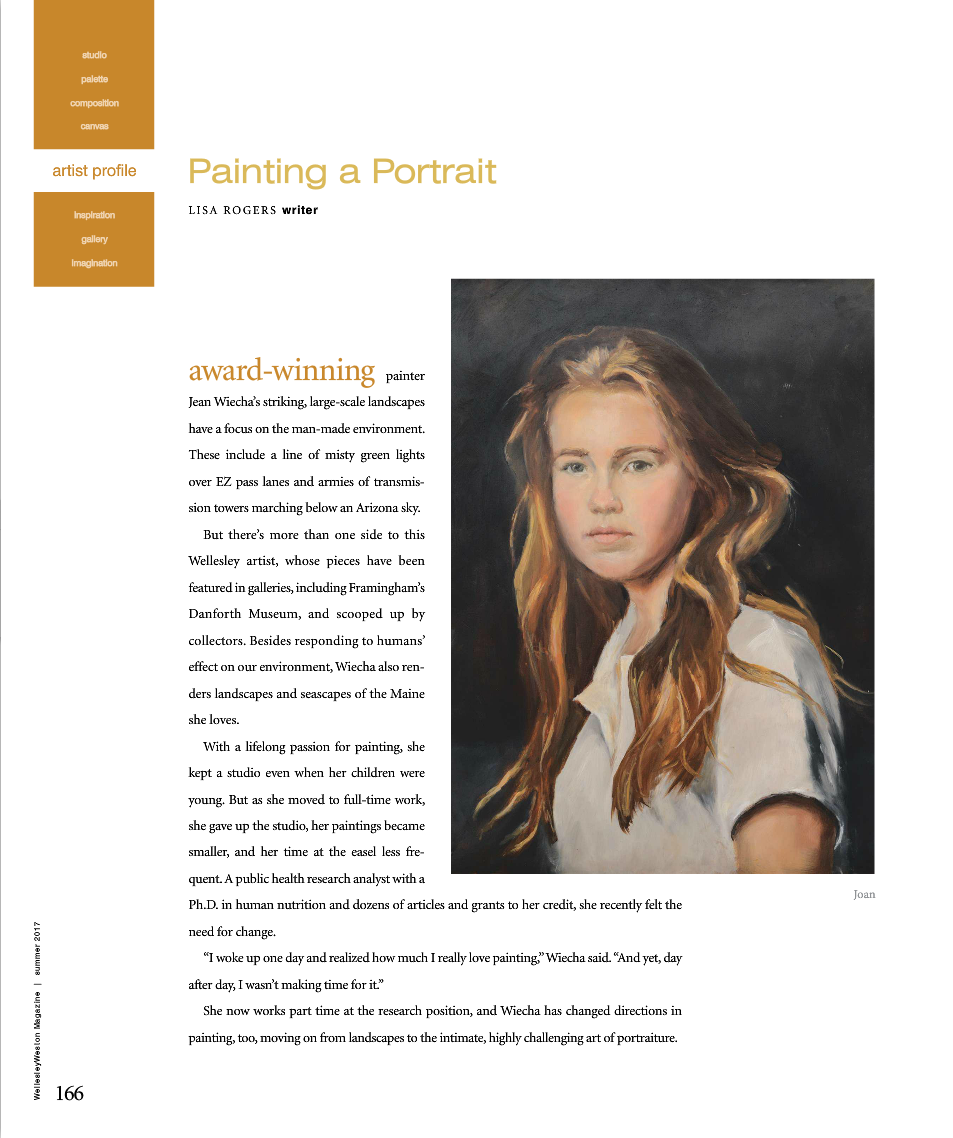 Writer Lisa Rogers of Wellesley/Weston Magazine provides an insider's look at Jean Wiecha's portrait painting process.