Discover Her Art
Women Artists and Their Masterpieces
By Jean Leibowitz Wiecha and Lisa Labanca Rogers
Students have always learned to make art by studying the works of masters, usually painted by men. Discover Her Art takes a new direction and invites young art lovers and artists to learn about painting through the lives and masterpieces of 24 women from the 16th to the 20th century. Readers will experience different kinds of art, explore how paintings are made, and appreciate the important role of women in the history of painting. In each chapter, readers arrive at a painting, explore it, and learn about the artist's life and accomplishments. They will discover how the artists used composition, color, value, shape, and line in paintings that range from highly realistic to fully abstract. Hands-on exercises encourage readers to create their own art. Readers will walk away appreciating the artistic contributions that women have made throughout history. Whether you love to make art or just look at it, you will enjoy discovering the great work of these women artists.
Featuring the lives and paintings of 24 women artists, including:
Rosa Bonheur
Mary Cassatt
Artemisia Gentileschi
Maria Izquierdo
Lois Mailou Jones
Joan Mitchell
Paula Modersohn-BeckerYuki Ogura
Amelia Peláez
Amrita Sher-Gil
Alma Thomas
Laura Wheeler Waring
Pan Yuliang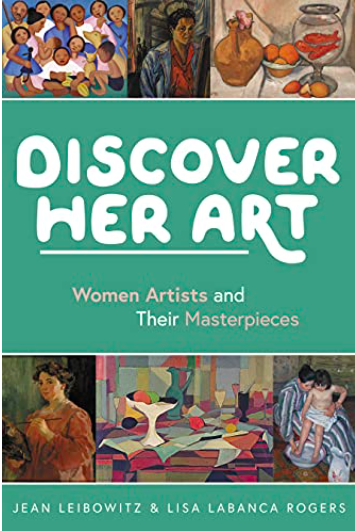 Coming February, 2022 from
​Chicago Review Press!